WINK. Original Music Score - 2019
WINK, a contemporary dance performance choreographed by Jessica Bertram, presented on March 22nd and 23rd of 2019 as part of Dance Canvas' showcase of emerging choreographers at the Ferst Center for the performing Arts in Atlanta, GA.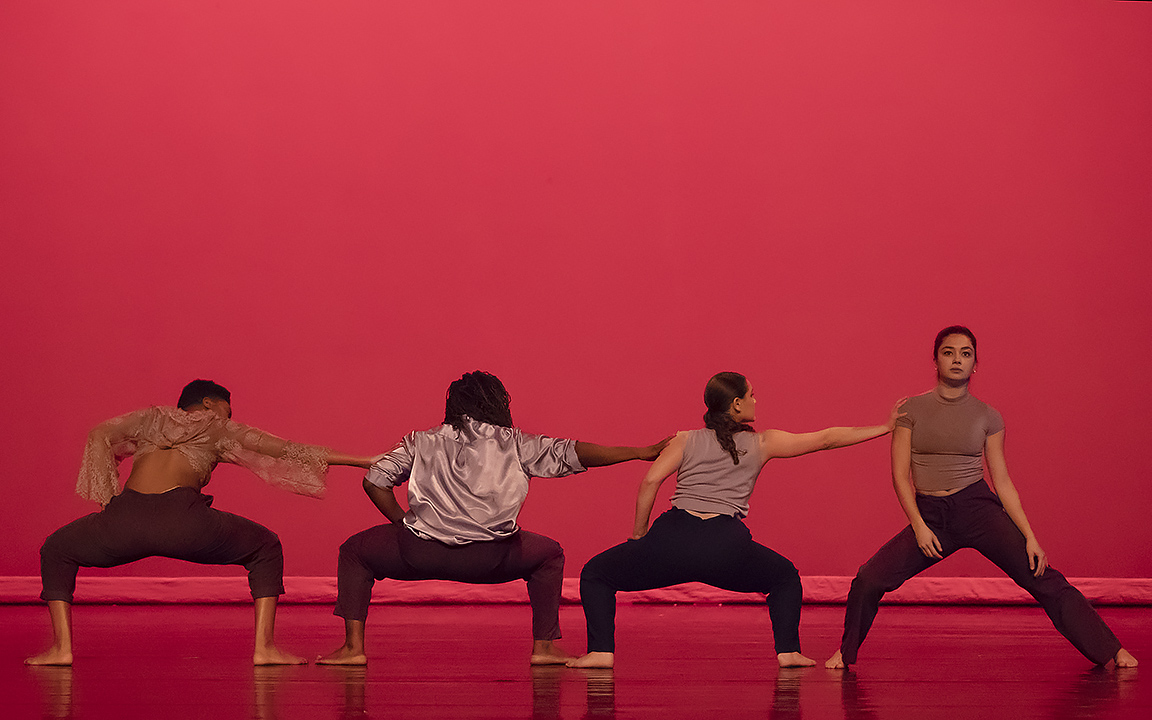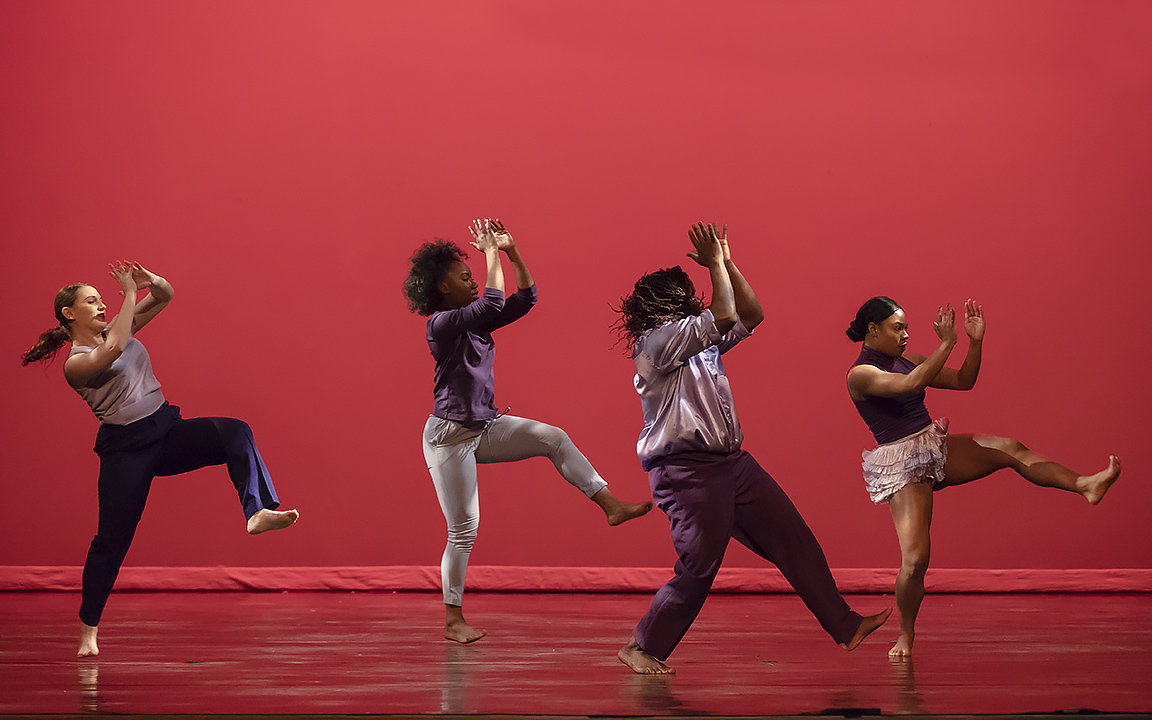 Picturtes courtesy of Richard Calmes
- Audio Excerpts -
Ni Aquí Ni Allá. Sound Design - 2018
Ni Aquí Ni Allá is a multimedia performance and installation giving voice to Atlanta's Latinx community. We revisit our childhood memories, our family traditions, our spiritual roots through a lens polished with subversion and decolonization. These are the moments that colored our lives and firmly grounded us in the cultures and narratives we have become geographically removed from. Ni Aquí Ni Allá is a window onto a vital facet of American culture, and we welcome people of all backgrounds to indulge our uniquely American blend of Latin cultures and traditions, uprooted and replanted. Through nostalgia and symbolic repurposing, Ni Aquí Ni Allá is a space for defining, decolonizing, and reclaiming our Latinx identity in all of its prismatic splendor.
*Latinx is a gender-inclusive term referring to people of Latin American descent.
- Video by Guillermo Dorado -
- Audio Excerpt -
CINEBASH. Music Curation and Set Design - 2018
It makes me very happy to have been chosen by The Atlanta Jewish Film Festival as a Music Curator and Set Designer for CINEBASH 2018 at The Atlanta Contemporary Arts Center. I specially want to acknowledge the work of Production Designer Danny Davis and that of multidisciplinary artist Amy Pursifull, with whom I conceptualized and built my DJ Booth as homage to the title sequence of the Film "The Man with the Golden Arm".
"Cinebash is a film party. An unforgettable evening blending art installations, food, music, dance, and other elements for an immersive and multi-sensory experience celebrating the Cinema Arts. This year's Cinebash was themed around the work of graphic designers Saul and Elaine Bass, best known for their motion picture title sequences, including Alfred Hitchcock's Vertigo and Psycho, promotional movie posters for such films as Exodus, The Shining and West Side Story, as well as some of the world's most recognizable logos."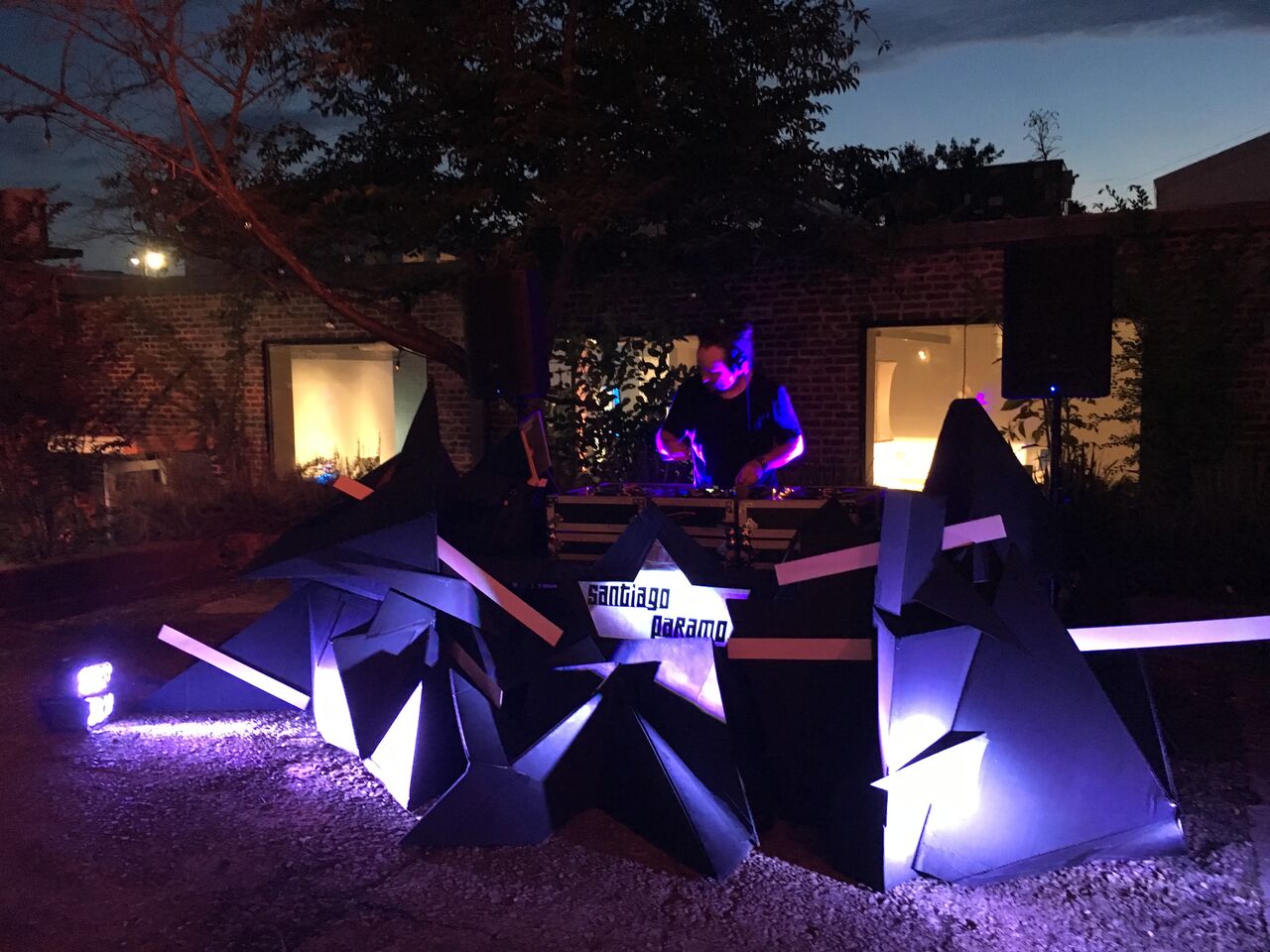 The Jungle Room. Sound Design - 2017
This interactive play space for babies who are newborn through 36 months old and their caregivers featured a kaleidoscope of color inspired by Ashley Bryan's award-winning book Beautiful Blackbird. The Jungle Room is presented in conjunction with the High Museum of Art exhibition Painter and Poet: The Wonderful World of Ashley Bryan.
Idi Amin, America and a Bar of Soap. Sound Design - 2017
Idi Amin, America and a Bar of Soap is a two-man show inspired by the life of Derreck Kayongo, the CEO of the National Center for Civil and Human Rights. Written by Patricia Henritze (with Derreck Kayongo), the play follows Derreck from his childhood in Uganda under Idi Amin's brutal regime, through his experiences in Kenya as a refugee, and finally into the U.S. as an immigrant and ultimately a citizen. The show is performed by two actors, one as the young Derreck, and another as Derreck today. Both performers also inhabit other roles in the course of telling Derreck's story. In 2011 Derreck was chosen as a CNN Hero for founding the Global Soap project. This non-profit international aid organization recycles discarded soap from hotels and distributes newly processed soap to fight hygiene-related diseases, which is the #1 killer of children in vulnerable populations around the world. While Derreck has an amazing story to tell, this is not a documentary or motivational speech. Derreck's journey is filled with humor and the play has something for everyone: dangerous escapes, spies, firing squads, betrayal, hope and redemption. From refugee to CEO, Derreck has learned how to survive, turning challenges into triumphs, and his story reminds us we all live in a world where one person can still make a difference.
Dinosaur. Sound Design - 2017-2018
A one-of-a-kind collaboration between the Fernbank Museum of Natural History and the Alliance theater. A gentle and awe-inspiring introduction to the wonders of the pre-historic world. A play where science and art intersect, and where our tiniest audience members interact with some of the largest dinosaurs to ever walk the Earth.
Dance Truck. Sound Tech and DJ Set - 2014
- Presented by the City of Atlanta Office of Cultural Affairs -
"We were honored that our 2014 showcase was presented on the closing night of Elevate, a week-long festival that celebrates downtown Atlanta's vitality and the intrepid voices of our city's finest artists." -Dance Truck -
Pictures courtesy of Aubrey Longley-Cook
Estamos Unidos. Interactive Installation - 2014
A collaborative interactive art installation by photographer Matthew Smith, wood worker Jay Wiggings, and multimedia artist Amy Pursifull, commissioned by Art on the Atlanta Beltline. In these series of cubical sculptures, photography is used in a playful manner to convey a message of unity among humans despite their origin, ethnicity or gender.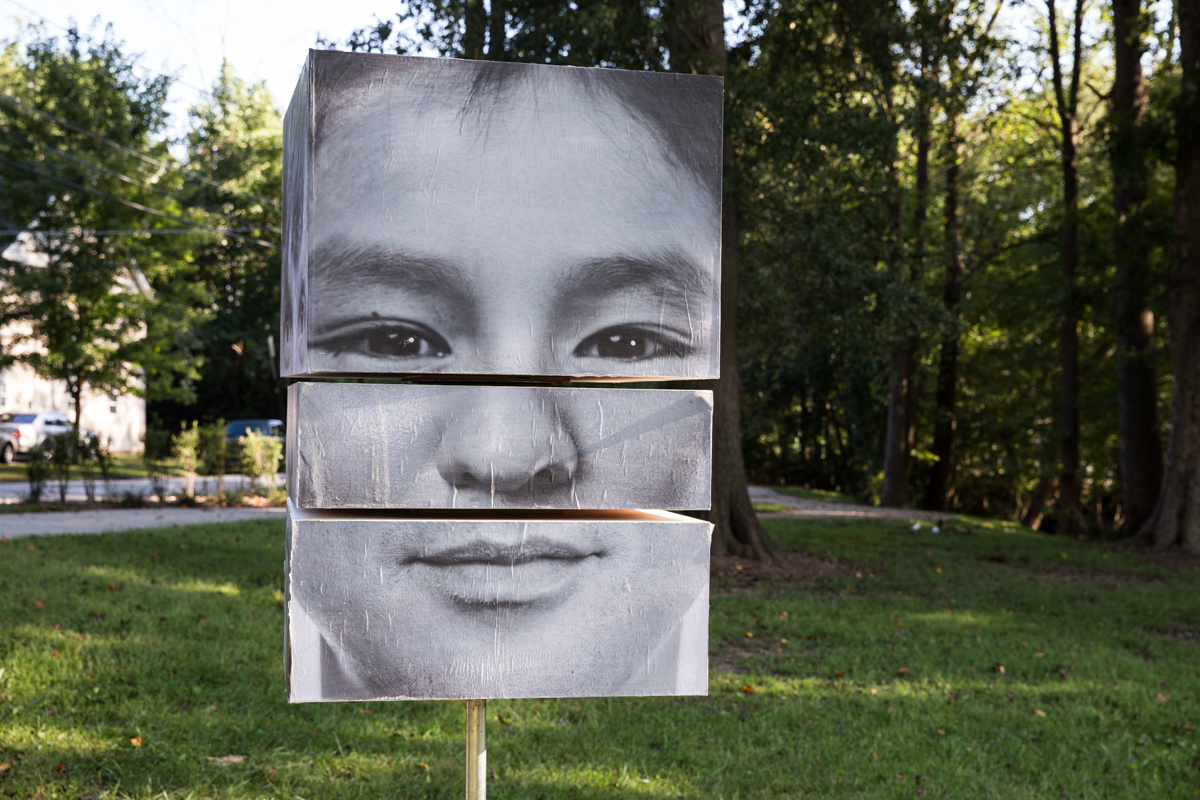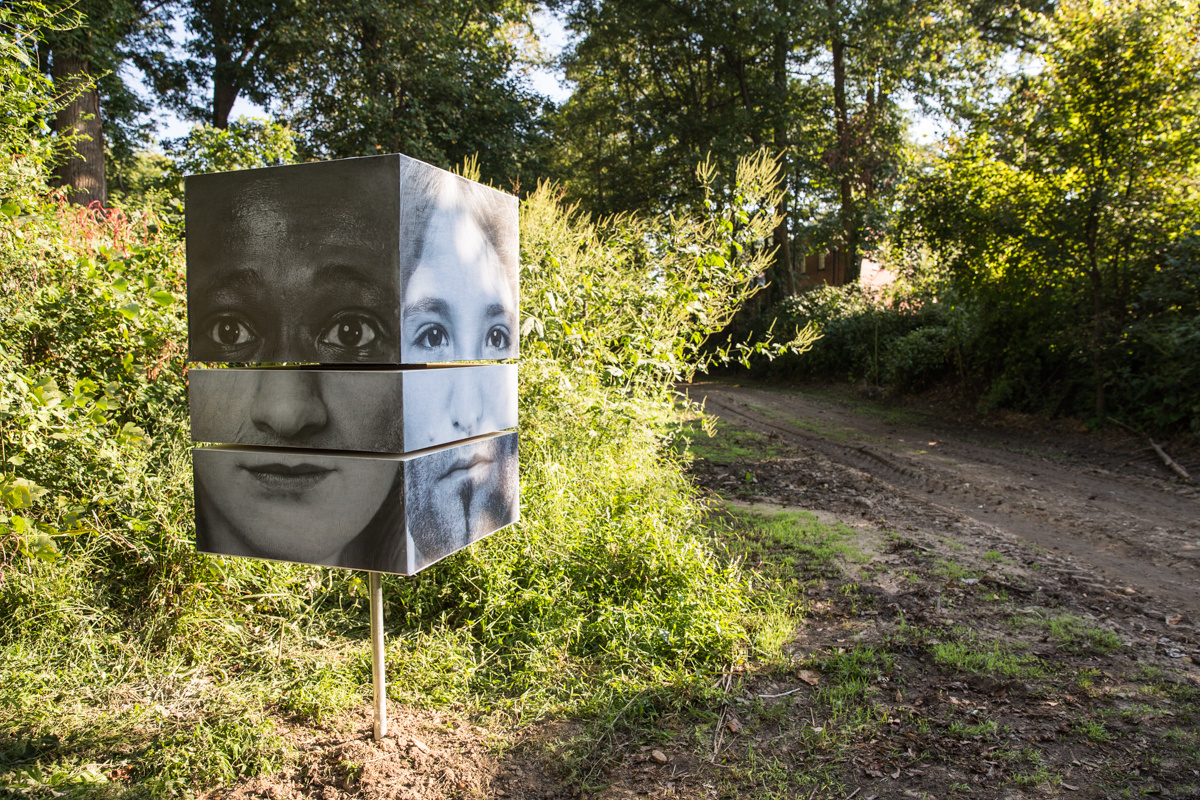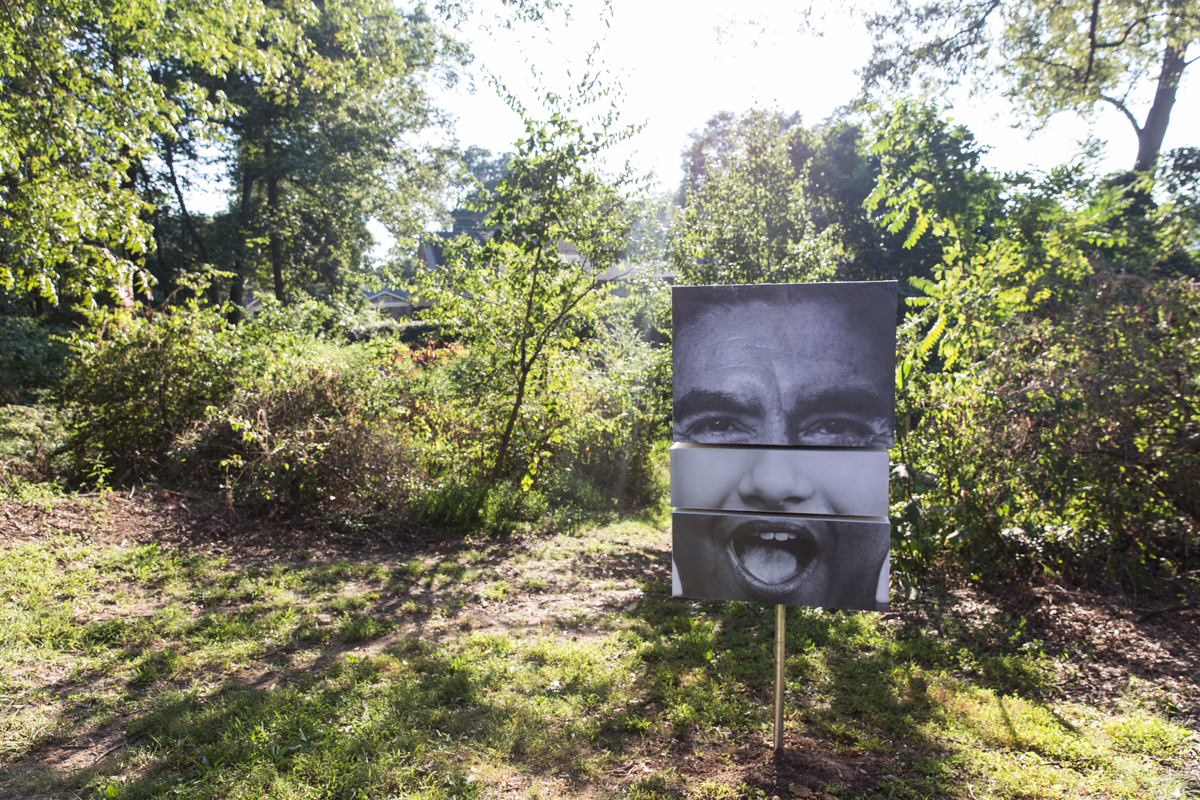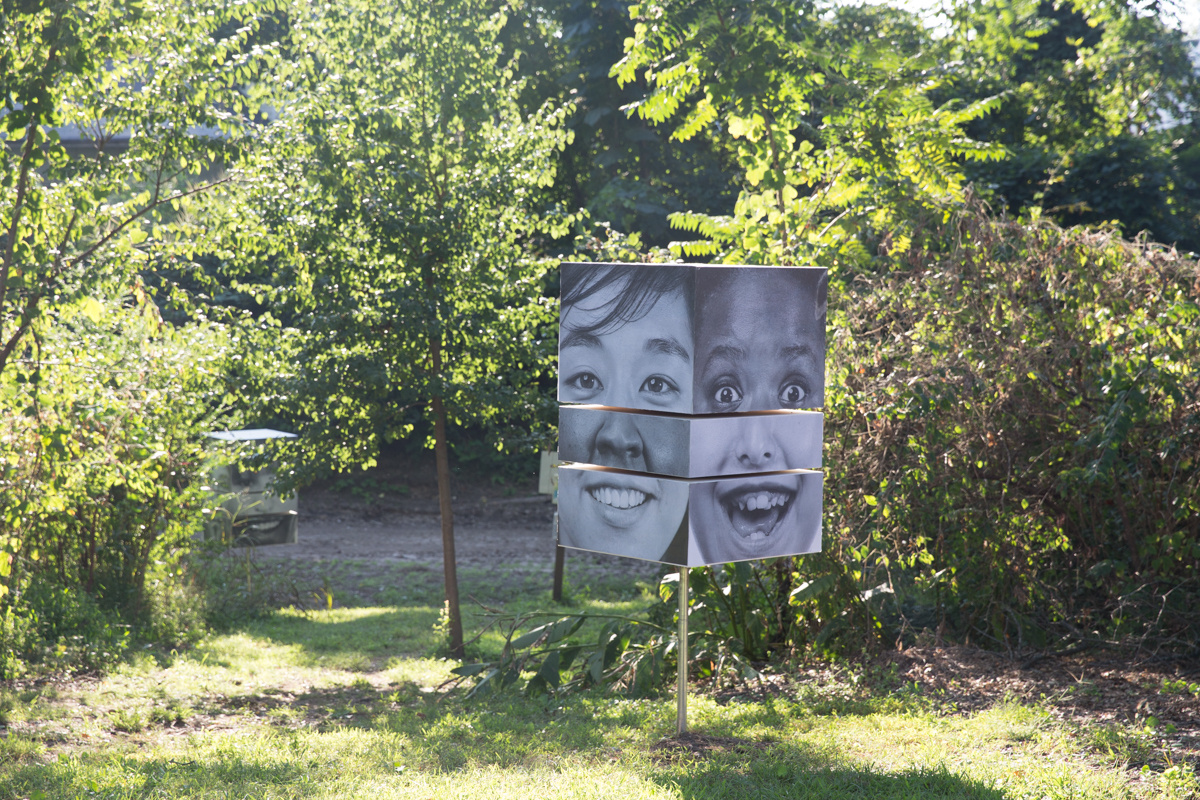 Sanity Ceremonies. Sound Design - 2013
" Sanity Ceremonies is a one-act, one-woman foray into being both in-stride and off-kilter in which I piece together colorfully layered conclusions about what it takes to find equilibrium in a hectic and baffling world. The production takes form through a marriage of dance, text, video animation, costume, and prop use that draws from a range of daily rituals, archetypal figures, cultural idiosyncrasies, and autobiographical anecdotes, as I plumb the material of my own day to day realities as an artist, and the beauty and enigma of my family heritage.
The work stems from the questions: Where do I come from? Of what mettle am I made? How do I orient myself when things don't make sense? What does it take to keep putting one foot in front of the other? With Sanity Ceremonies, I aim to contribute a story that will translate well across a spectrum of experience by grappling with big but basic questions in a personal voice. This is a challenging and exciting piece for me as director and performer. I'm stretching my choreographic modes to communicate the humor, eccentricity, and absurdity of my life and to provide a playfully honest portrait of the day to day struggle to not just make it through, but to be brave and go big." - Helen Hale -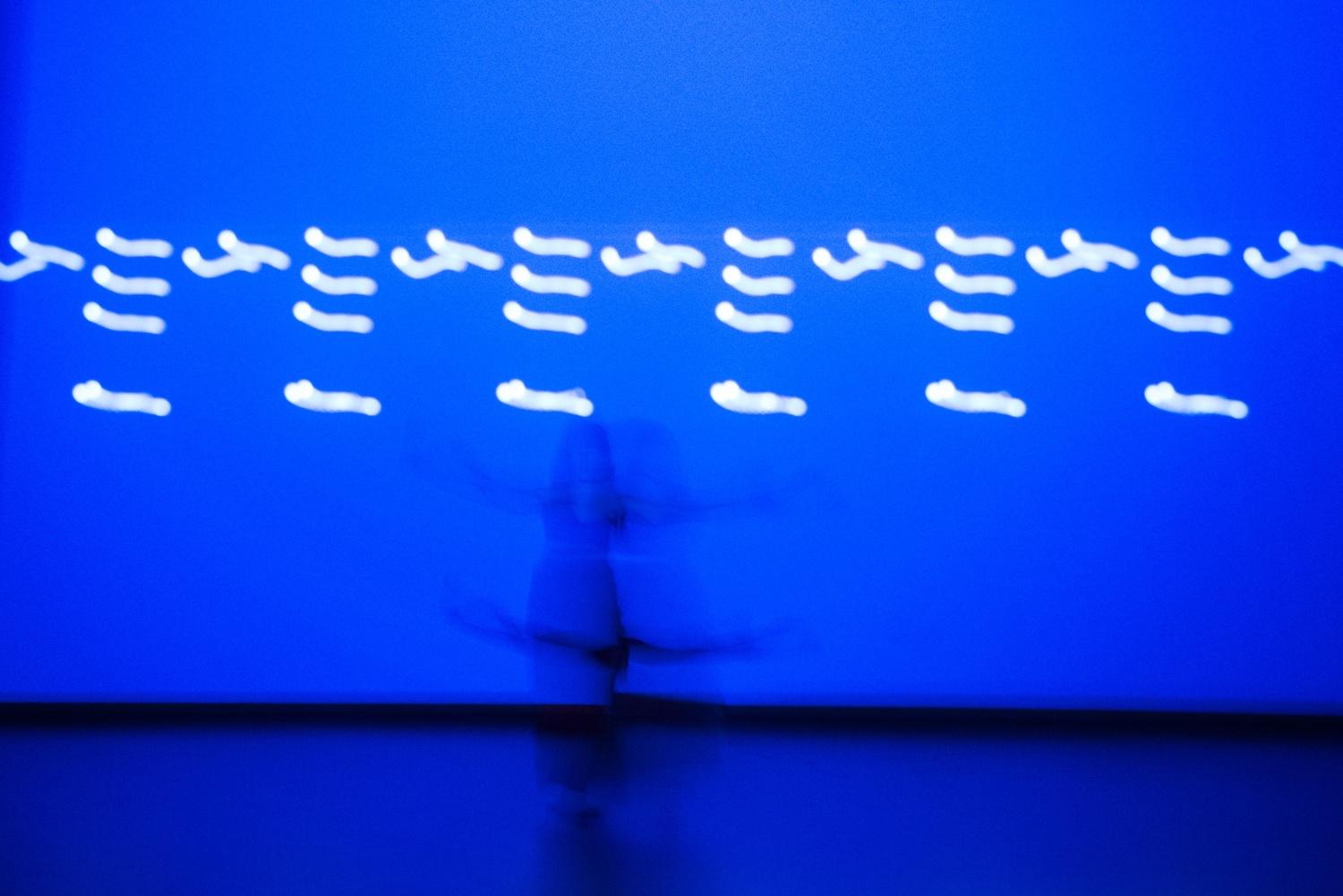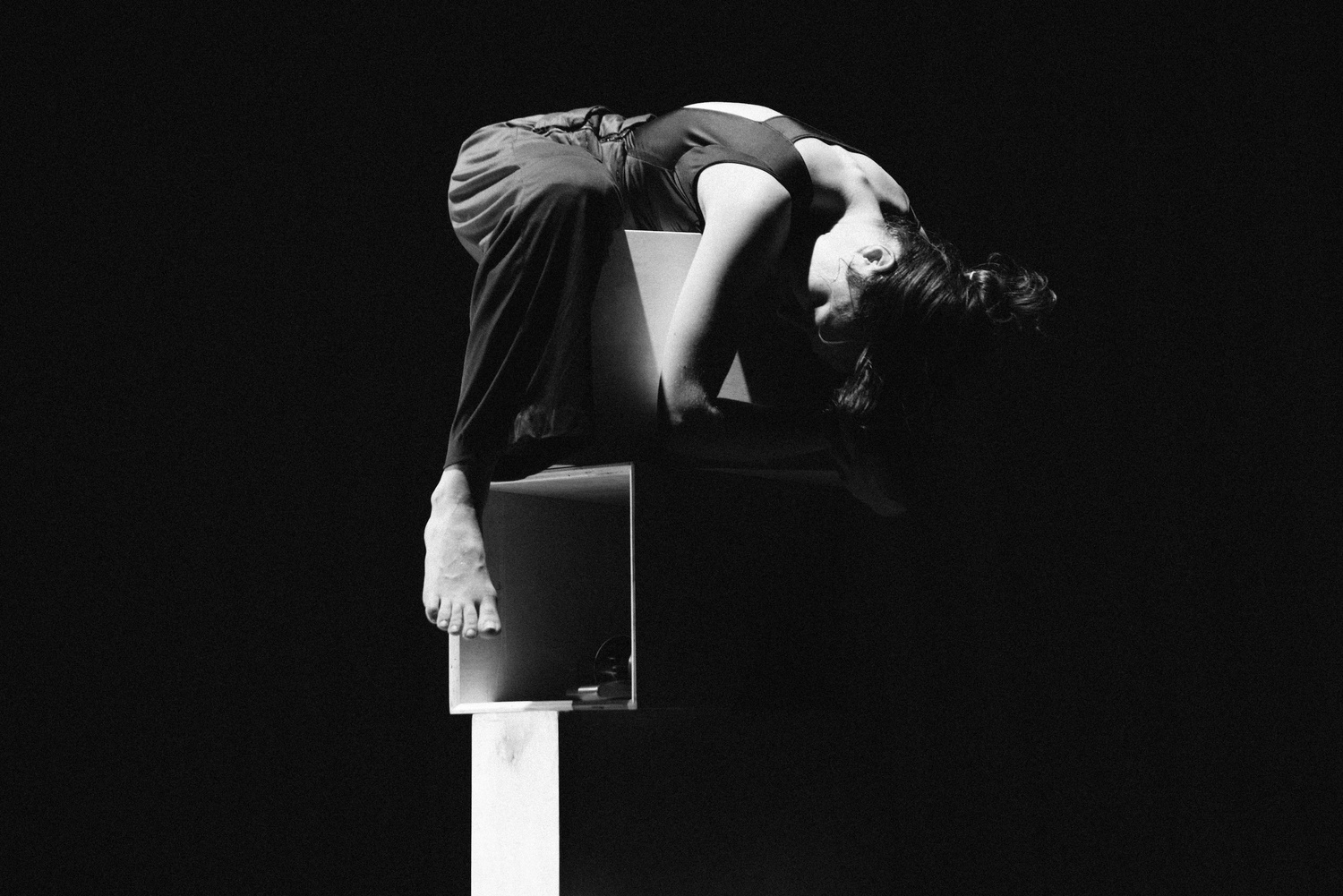 Pictures courtesy of Bobbi Jo Brooks Photography
Pillars of Growth. Installation - 2015
A giant tree made out of cardboard and tape built in partnership with artist Amy Pursifull, commissioned by WonderRoot and the Community Farmers Market for their annual fundraiser and gala in Atlanta, GA. The tree represents the nature of these two organizations as living and expanding organisms, both being pillars and essential to our community.
Threshold. Original Music Score - 2012
An evening-length performance in a life-sized house made entirely out of cardboard, created by choreographer Blake Beckham and presented by The Lucky Penny at DramaTech Theater, GA Tech | Set Design by Mack Scogin Merrill Elam Architects | Art Direction by Malina Rodriguez | Dance performances by Alex Abarca, Claire Molla, Alisa Mittin | Original music by Santiago Páramo | Lighting by Joseph A. Futral | Technical Direction by Danny Davis | Production and Stage Management by Nadia Morgan | Project Management by Susan Williams | Sculpture by Karley Sullivan | Props and set dressings by George Long and Jane Garver | Costumes by Tian Justman | Sound design by Jon Summers | Video design by Chelsea Raflo